This recipe is full of natural ingredients. The sweetness comes mainly from the natural sugars in the dried fruit. The other ingredients, unlike a shop bought Christmas Cake, are exactly what you put into it. No extra fat or sugar to compensate for the taste or texture.
The following recipe is suitable for a 23cm (9in) cake tin.
Ingredients
Part 1
500g (18oz) Sultanas
255g (9oz) Raisins
110g (4oz) Currants
110g (4oz) Dried Figs – chopped
110g (4oz) Dried Apricots – chopped
110g (4oz) Dried Pitted Prunes – chopped
200g (7oz) Glacé Cherries – halved
110g (4oz) Mixed Peel – chopped
1 Small Orange – Grated Zest and Juice
150ml (5fl oz) brandy
Part 3
255g (9oz) Unsalted Butter – at room temperature
200g (7oz) Dark muscovado Sugar
5 Medium Free Range Eggs
300g (10½oz) Plain Flour
200g (7oz) Macadamia Nuts – chopped
Directions
Part 1
1. In a large bowl mix together the Sultanas, Raisins and Currants.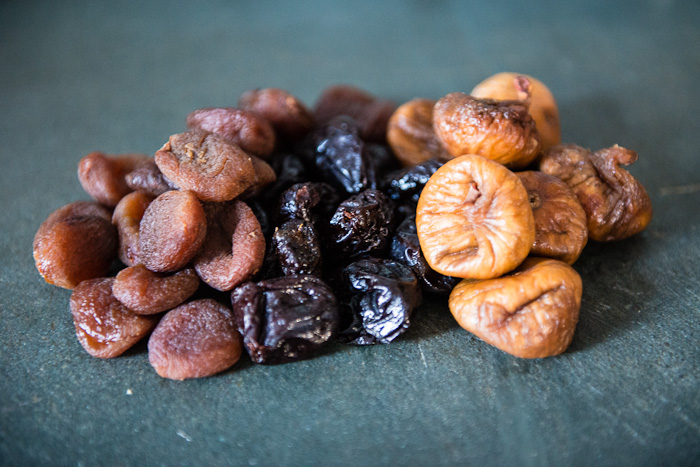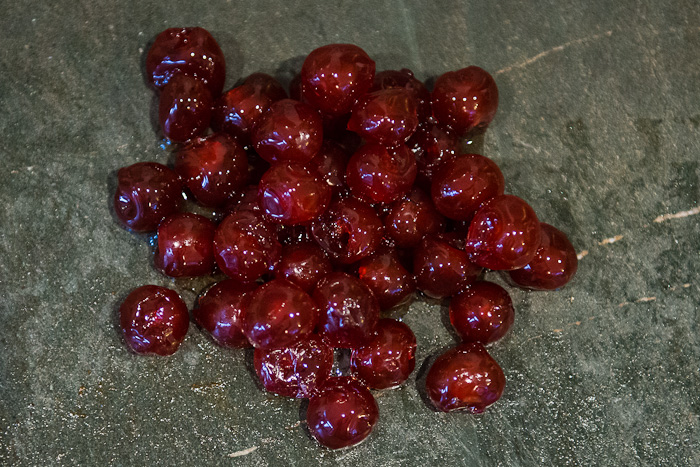 halve the Cherries. Add to the mixing bowl.


4. Get the zest of 1 small orange, juice and brandy and add to the mixing bowl.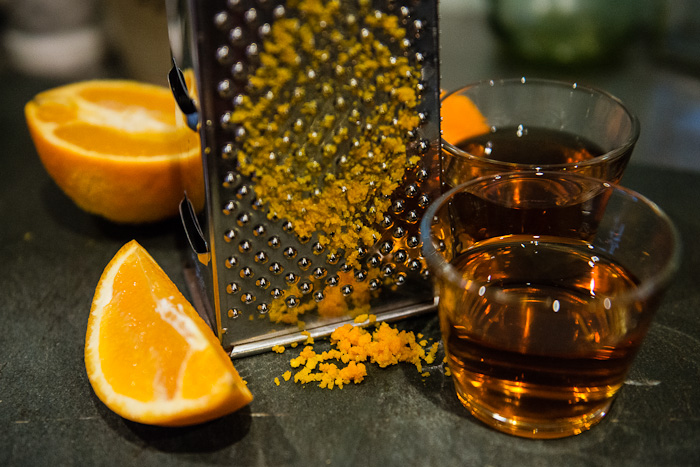 5. Add the chopped peel to the mixing bowl.


6. Mix everything thoroughly then cover the bowl with cellophane.
7. Leave to stand in a cool place for 1-2 days.
Part 2 (Prepare Cake Tin)
1. Preheat oven to 150C (300F or Gas 2).
2. Grease the inside of the cake tin then line the sides with two layers of baking paper extending about 5cm (2in) above the top edge of the tin. Line the bottom of the tin with 2 layers also.
3. On the outside of the tin wrap newspaper 4-6 pages thick and tie with string.
4. Place a newspaper on a baking sheet and place the prepared tin on top of the newspaper.
Part 3
5. In a large bowl, chop the butter up into pieces, then beat with a mixer until soft.


6. Add the sugar and mix until fluffy.
7. Crack the 5 eggs into a jug and beat a little.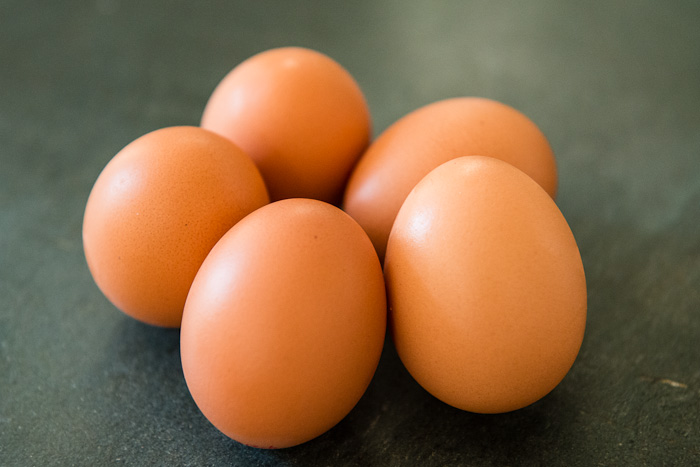 8. Pour a little of the beaten eggs and a couple of tablespoons of flour into the bowl and mix ensuring the eggs do not curdle.
9. Repeat until all the egg mixture has been added.
10. Add any remaining flour and mix.
11. Add the macadamia nuts,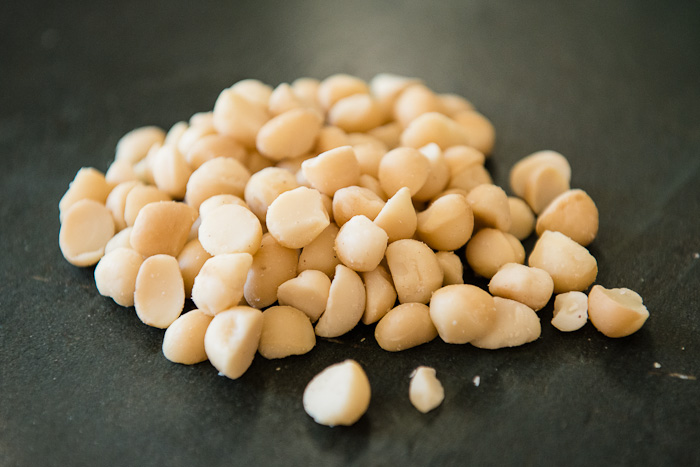 chopped, to the fruit mixture and stir in.


12. Add the butter/sugar/flour/egg mixture to the fruit mixture and stir in.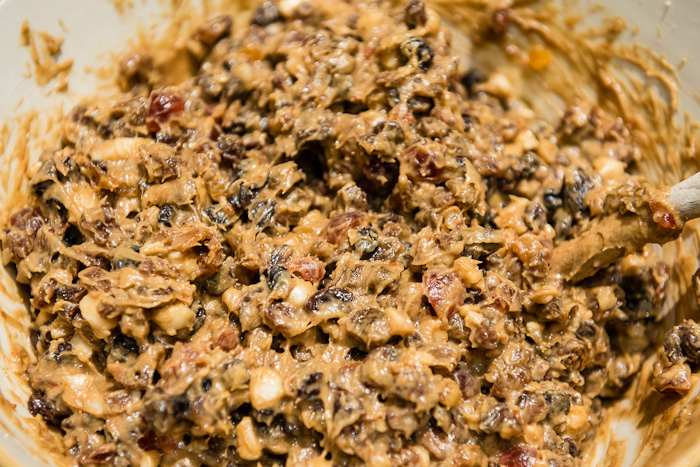 13. Spoon the mixture into the cake tin and level the surface.


14. To prevent burning, press a piece of baking paper onto the top of the cake mixture.
15. Bake on the lower shelf for 3-4 hours or until a skewer inserted into the centre comes out clean.
16. Once cooked, remove from oven and leave to cool in the tin.
17. Remove from tin and wrap in grease proof and aluminium foil.
18. Store for 3 months occasionally adding brandy to keep the cake moist until ready to decorate.